The key to beautiful window treatments is working with the individual window style, which is why bespoke window dressing makes the world of difference to a space.
Circus 25 offers curtain services and bespoke window treatments, from Roman and roller blinds to a range of curtain designs. Circus 25' skilled seamstresses work with any fabric, incorporating beautiful craftsmanship into every piece to ensure perfect drape.
This guide showcases a range of popular styles but Circus 25 window treatments are not limited to these. Get in touch to discuss your requirements, style and budget to find the ideal option for your space.

CURTAIN PLEAT DESIGNS
An overview of the curtain pleat designs available at Circus 25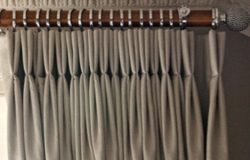 This classic curtain design gives a full appearance. Select from a single, double or triple pleat. This is perfect for large window areas and bay windows.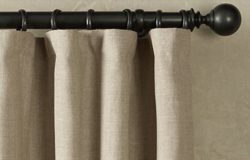 A simple heading with little ripple. This is the most popular pleat due to using less fabric, yet giving an elegant finish to any style window.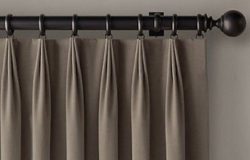 This classic heading gives the fabric a full appearance while creating a beautifully draped fabric. Select from double fold or triple pleat to suit the window style.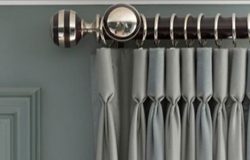 The goblet pleat adds a decorative and elegant touch to the heading of the curtain, producing full pleats.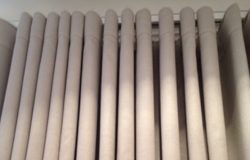 This modern heading creates a luxurious boutique style due to the uniform pleats. It is created using a wave track system and is best used for larger areas or to decorate a wall.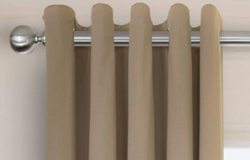 This contemporary style incorporates a large or small eyelet, which creates the pleat when hung. This is a popular heading, particularly in a minimal scheme.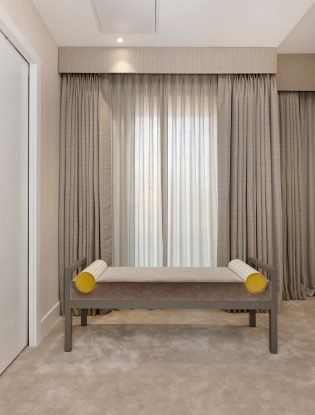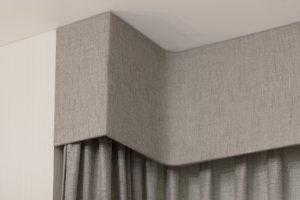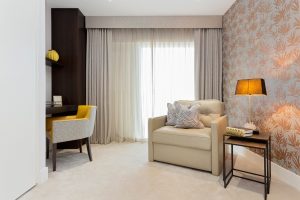 Pelmets
A beautiful way to encase the top of curtains or blinds, particularly when a track or mechanical system is used.

Blinds
A simple way to add warmth to a window, it can be installed inside or outside of the window frame.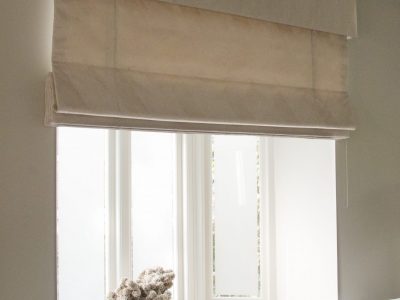 The look can be easily altered by the type of fabric used; sheer Romans will provide privacy and blackout Romans add screening from light.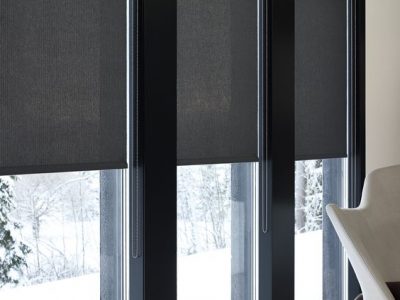 These contemporary blinds create a dynamic and sleek finish to any window, which can be hand or electronic operated. Like Roman blinds, they can be either sheer or blackout depending on your requirements.

Tie Back
Particularly for heavier drapes, a tie back is a beautiful way to accessorise curtains and draw them to the side giving a luxurious look. The ties can be very simple or with large embellishments.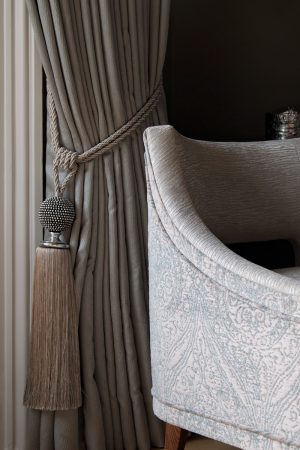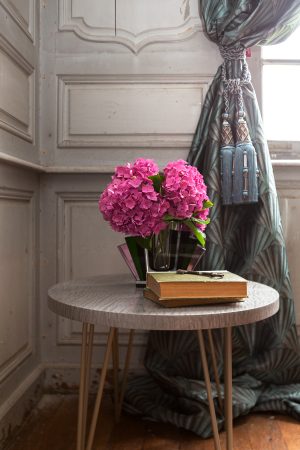 Book an Appointment